Atelier Bodin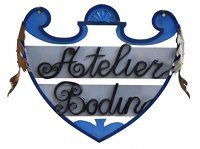 Specializes in flower lighting and production of limited-edition inclusion, all our products are handmade from natural dried plants/flowers and polyester resin.
This website exhibits a range of our products.
You can see our work in our shop (Haute-Savoie, France), during craft fair by looking at facebook events andSaturday morningmarketin Chamonix.